Mobile Notary Atlanta, Georgia
In need of a mobile notary? If so, Notary on Demand can help! We offer professional mobile notary and apostille services in the Metro Atlanta area. Click below to schedule an appointment with one of our mobile notaries today.
Do You Need a Mobile Notary, Atlanta?
Notary on Demand is proud to offer fast, reliable mobile notary services throughout Metro Atlanta and its surrounding areas. What's more, all of our notaries are licensed, bonded, insured, and 100% mobile. In other words, we travel to YOU. All you have to do is give us a call and within one hour, a mobile notary will meet you at a location of your choice.

Also, we understand that documents sometimes require a fast turnaround which is why we are proud to offer our services 24 hours a day, 7 days a week. Above all, Notary On Demand always strives to surpass your expectations by providing an efficient, fast, and friendly experience so you can get on with your day.
Notary On Demand Makes It Easy As 1, 2, 3!
Not sure how to prepare for the arrival of your mobile notary? See below for step-by-step instructions.

First off, you'll want to call Notary On Demand and schedule your appointment. Next, you will receive a confirmation email. Open it up to verify that your notary public has the correct address and time. Then, you'll want to grab a government-issued ID (make sure it's not expired). Also, if your document requires any witnesses, have them do the same.

Once your mobile notary arrives, they will ask to see your ID as well as the document you need notarized. After they verify your identity, they will confirm that you are willing to sign the document and are not acting under undue influence or duress. Lastly, the will perform the notarization and be on their way, leaving you to enjoy the rest of your day!
Atlanta Mobile Notary Service Areas
While we love Atlanta, the traffic is another story! Luckily, when you employ Notary On Demand, we travel to you. That's right! As long as you are in the Metro Atlanta area or surrounding areas, we look forward to serving you.

Notary On Demand provides mobile notary services in Avondale Estates, Brookhaven, Chamblee, College Park, Decatur, Dunwoody, East Point, Hapeville, Marietta, Sandy Springs, Scottdale, Smyrna, and Tucker. However, if you don't see your location listed above, just give us a call.

Lastly, Notary On Demand's services include notarization of various legal documents. For instance, this may include contracts, deeds, affidavits, power of attorneys, vehicle title transfers, loan documents, and other documents that require notarization.
Other Services
Fingerprinting
Atlanta, GA
Have a document that requires a fingerprint? If so, you should know that Notary On Demand offers wet ink fingerprinting in the convenience of your home, office, or other location of your choice.
i-9 Notary
Atlanta, GA
While the i-9 Employment Verification Form does not require a notary, it does require someone to verify your identity. If you're in need of verification or your employer has requested a notarization, this is something we can also help with.
Looking for reliable mobile notary services in the Atlanta area?
If so, schedule an appointment with Notary On Demand today!
What Our Customers Say About Us​
"Notary on Demand" provides excellent and reliable notarial services. They are quick and professional in assisting with document preparation, which saves time and effort.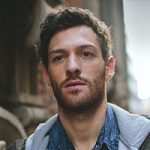 Martin Foster​
Foster Designs, LLC
Wow, I cannot believe how amazing "Notary on Demand" is! Their services are not only reliable and professional, but they also have a lightning-fast turnaround time.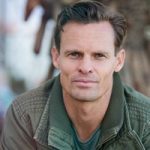 Bryan Cirius​
Enfinite Soultions
I recently had the pleasure of using "Notary on Demand" for a complicated legal document, and I cannot recommend them enough!